04 December 2020
Arpi Alto is excited to announce the release of "It's Beginning to Look a Lot Like Christmas", one of the greatest Christmas songs of all time.  
The song that traditionally appears in the lists of the best Christmas songs of all time was first recorded back in 1951.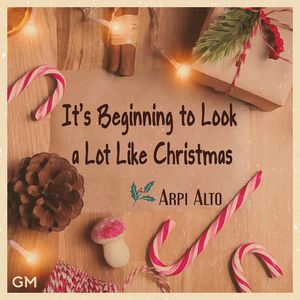 Arpi believes it inspires hope that we would overcome all the difficulties and hardships that 2020 has brought.   
"Everyone needs a ray of hope after a tough year. I was inspired by the positive and bright mood of this song. Christmas is the time of magic and people should never lose their hope. Recording this song I tried to share my feelings with as many people as possible,"  she said.
The song and the video is now available on Arpi Alto's website, streaming services and YouTube channel.