Arpi Alto is happy to announce the release of a cover and accompanying video of Charles Aznavour's "For Me Formidable", one of the greatest hits of the world famous singer.  
It's the second cover of Aznavour's song that comes after the success of "She", a cover that was welcomed by Arpi's supporters and has more than 920 thousand views on YouTube.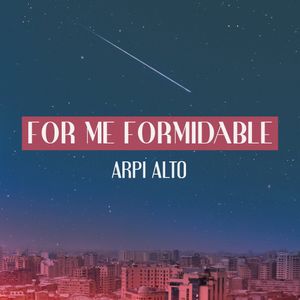 "Charles Aznavour is a real symbol of Armenia and his songs always inspire me," Arpi said. "It was a great honor to sing in the Aznavour Center in Yerevan. It's an emotional and breathtaking experience to perform in the place that once hosted Charles Aznavour himself".    
The song and accompanying video is now available on Arpi Alto's website, streaming services and Arpi Alto's YouTube channel.