12 December 2020 
Arpi Alto is happy to announce the release of the cover of "We've Only Just Begun", a single by famous American duo the Carpenters.   
This is Arpi Alto's second cover of the Carpenters' hits with the first one being "Close to You", released on October 30. Arpi's unique voice accompanied by her piano performance resonated with her supporters who urged her to record more Carpenters songs.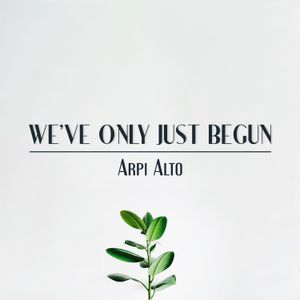 Arpi is excited to share this song on the last day of 2020.   
"I thought it would be great to release this song on the last day of this challenging year. 'We've Only Just Begun' marks the start of a new era, a new year that we hope will be much better than the previous one. Let 2021 be a year of joy, new achievements and prosperity! - love, Arpi"   
The song and the video are now available on Arpi Alto's website, streaming services and YouTube channel.