Arpi Alto is thrilled to announce the release of 'She', one of the classic love songs of world famous Charles Aznavour.  
The song was written by Charles Aznavour and Herbert Kretzmer and was released back in 1974. 'She' was a major success in the UK and stayed on the UK Singles Chart for four weeks.  
Arpi said it was a great honor to sing Charles Aznavour's song.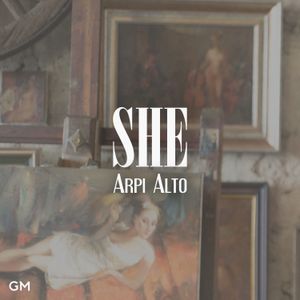 "This is one of my favorite songs by Charles Aznavour. I believe it is a great responsibility to sing one of maestro's songs as you need to be very careful not to disappoint the real fans of this song" she said.   
The song and the video are now available on Arpi Alto's website, streaming services and YouTube channel.