Arpi Alto is happy to announce the release of her Armenian album "My Soul In the Mountains".   
"My Soul In The Mountains" is a family story with Arpi Alto's brother, mom and cousin who contributed to the creation of this album. It is a tribute to Arpi's maternal grandmother who was first to introduce Arpi to the colorful world of music and to expose her to different genres ranging from traditional Armenian folk songs to classical music and jazz.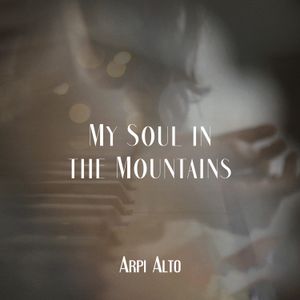 The album consisting of nine songs is a unique mix of Arpi's two greatest music passions - Armenian folk tunes and jazz. Inspired by the richness of the folk music, Arpi combines it with jazz melodies to introduce the Armenian cultural heritage to the world.  
Arpi's performance and original arrangement and accompaniment by her mother -  composer and pianist Anahit Ter-Petrosyan - is a journey into the world of classic jazz and pure ethnic rhythms.  
"I wanted to share my understanding, my vision of classic jazz and Armenian folk songs. I love this mix and I really like to improvise, so this is how the idea of my album was born," she said.  "My Soul in the Mountains will take you to Armenia, my mountainous ancestral home and the place where I feel at peace." 
The digital album and the CD is available on Arpi Alto's website. You can also find the songs on streaming services.