Arpi Alto is excited to announce the release of the cover of John Lennon's "Imagine", one of the most popular songs of the 20th century.  
The legendary song that was recorded and performed by John Lennon in 1971 has earned numerous awards and has been listed among the greatest songs of all time.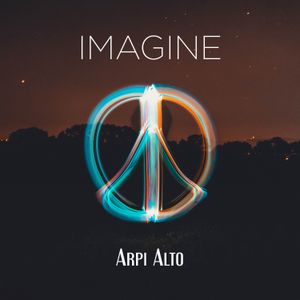 Arpi's enchanting voice and her piano performance are a tribute to John Lennon, who is truly the most famous singer, songwriter and peace activist of his epoch. 
"It's really hard to sing something that millions of fans consider to be a masterpiece. However, it was important to sing about peace - something that is missing in the time of pandemic and hardships," Arpi said. "My cover is a tribute to John Lennon who was not afraid to make a strong statement for peace. I hope this song will help you to find your inner peace".  
The song and the video are now available on Arpi Alto's website, streaming services and YouTube channel.